Beauty from deep within the Earth !

BarberSalon, BeautySalon, Pharmacy, Wellness, Dermatology, ProEsthetic, AnimalCare, SkinCare, BodyCare, ...

Volcanic Earth – Europe | Natural Facial Skin Care, Natural Body Skin Care.
What sets Volcanic Earth apart from others? Their unique authentic ingredients which are proven effective ?
Volcanic Earth Europe products are not just a beauty product, it is so much more.
Volcanic Earth Europe not only offer the complete facial skin and body care,
but they also support clinics, pharmacy, wellness resorts to use their unique ingredients to make their own unique products
or just use them as a natural ingredients during facial treatments, during body treatments which is perfect to use them naturally.


• The original pure Tamanu Oil
• DME processed Coconut Oil
• Volcanic Ash from the most active volcano world-wide.
Our pure authentic ingredients are delivered to the cosmetics industry, aesthetic dermatology clinics, Wellness industry, veterinary clinics, barbersalons.
In addition, we developed a complete body and facial skin care based on the mentioned basic ingredients.
Suitable for men, women in all ages & skin types: - normal, dry, greasy, combination skin -

Back to basics– The Nature - with Volcanic Earth !
Volcanic Earth natural skin care products with authentic ingredients coming from very special islands in the South Pacific.
The force of nature is often underestimated. For us it's just the beginning to prove the effectiveness.
The story behind our authentic Products !
Volcanic Earth's mission to enhance the skin health and well-being of people around the world.
Volcanic Earth products are very popular outside Europe, we launched Volcanic Earth in Europe in 2015.
We are proud to share with everyone the story behind the product.

In our research to skin care products in several countries, we see an exceptional increase in interest to 100% natural skin care products.
Producers may easily claim the term 100% natural. The rule is 95% natural ingredients, but not with Volcanic Earth products.
Each ingredient which examined Volcanic Earth is unique because of its origin and are proven effective for skin and hair.
These ingredients are authentic and centuries medicinally used by folk medicine.
A unique authentic story to tell.

100% Natural, Chemical Free, Fair-Trade Skin Care Products for common skin conditions.
Taking care of your skin is an important part of your overall well being, and facial care is essential in keeping your skin healthy.
Volcanic Earth products are made with absolute care. Each ingredient is tested separately in order
to prevent hypersensitivity or any kind of irritation to the skin.
With the aim to restore and support the natural protective layer of our skin.
During the development special attention is paid to the use in several types of skin conditions,
you can think of eczema as well as allergies, skin irritations.
Volcanic Earth products are 100 % naturally and free from
Perfume; dyes; Paraben; silicones; Alcohol; Cocamidopropyl betaine (CAPB).

The basic ingredients are located on islands in Oceania and proven effective.
The country contains 83 islands, known as the paradise which is practically free from pollution, pesticides, herbicides, fertilizer or insecticides.
Vegetation are grown biological on the fertile ground and blossom in the rich volcanic soil without any use of chemicals.
The country (islands) contains unique ingredients which locals collect by hand and transport to head island through sea freight.
Every purchase of a Volcanic Earth product directly assists the locals on the islands to alleviate poverty.
Every day numerous quakes registering seismographs, though most of them are hardly noticeable.
However, there are frequent earthquakes and volcanic eruptions.

We cannot express in words what makes these islands unique. Money and equipment are relatively unimportant.
These people are the most happiest people worldwide.
This gives us more than satisfaction, especially since the basic ingredients are proven effective for common skin conditions.
Suitable for all skin types: normal skin, dry skin, oily skin, combination skin


√ 100% pure Tamanu Oil™ √ 100% pure Coconut Oil √ 100% Volcanic Ash
Enjoy and get rid of common skin problems !
Our Volcanic Earth Skin Care products contains 100% natural ingredients.

Let's say you're pregnant and you've got acne?
Are the products you're using safe for you and the baby?
At Volcanic Earth we offer the best skin care products for acne during pregnancy.
What about skin rashes, blemishes, scarring (including acne scars), psoriasis, eczema, unwanted age spots, stretch marks or wrinkles?
Don't make the condition of your skin worse by aggravating it with non 100% natural products, or products with chemicals inside.
Tamanu Oil™ offers exemplary nutritional support for both normal and troubled skin.
Tamanu Oil™ is used for normal skin, sensitive skin and mixed skin.


Note: not tested on Animals !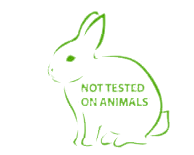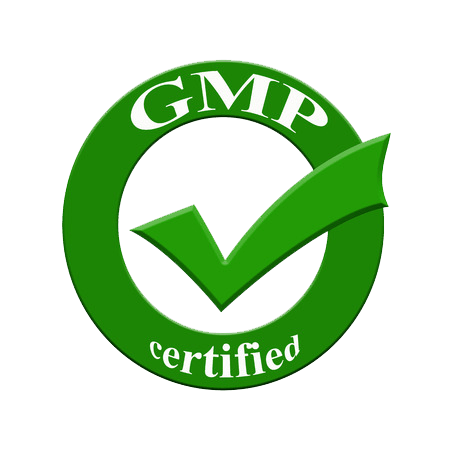 Our basic ingredients:

I. Volcanic Earth Volcanic Ash


Specially team collects the Volcanic Ash in large quantities.
Not everyone can and may collect this type of ash on the island because of land rights.
Volcanic Earth ™ volcanic ash comes straight from the mouth of the volcano.
What does Volcanic Ash do for your skin ?
Applying volcanic clay to the skin creates a calming effect and gives extra energy to the skin surface making the skin look younger.
Volcanic clay also has the exceptional ability to neutralize toxins in the skin and impurities in the pores of the skin.
Because of the cleansing and absorbing properties of volcanic clay, it is an excellent natural ingredient for
de-stress, detoxification, fat burning, immune system, muscle pain.
Volcanic Ash?
Sulfur is the active ingredient in volcanic ash. Sulfur stimulates not only to resist bacteria,
Volcanic Ash is nature's natural healer for dry and damaged skin.
Because of these benefits, volcanic therapies have long been used to treat skin disorders such as acne and psoriasis whilst nourishing and healing the skin.
It's also an anti-ageing remedy as it restores skin radiance and elasticity.
Sulfur against ► Skin conditions like acne, dandruff, scaly skin..

II. Volcanic Earth pure Tamanu Oil ™


We often receive the following questions:
• What is Tamanu Oil ? "Or"
• What does Tamanu Oil do for the skin ? '

Many active ingredients are found in pure Tamanu Oil™ that explain why Tamanu Oil™
works so well for skin problems and seems to be good for the healing of wounds.
One of the components is calophyllolide, what appears to be anti-inflammatory.
Other elements of the oil appears to work antibacterial. The oil is also rich in oil and linolenic acids,
which moisturize and soften skin, but does not make your skin oily.
Every day, people are becoming more aware and more concerned
about what hidden things are in skin care products, haircare products.
Tamanu Oil™ is NOT diluted, 100% natural, pure, no chemicals and no artificial additives.
► Tamanu Oil™ does NOT make your skin oily.
Tamanu Oil™ not only gives your skin and hair a glossy effect, the oil makes your skin healthy again.
1 Drop Tamanu Oil™ is sufficient for daily use.
Traditionally the oil is used for acne scarring, treatment of psoriasis, eczema, skin, hair, as an anti-aging product or as an ingredient in cosmetic products, the oil is also used for sunburns, wounds and more.
Pure undiluted Tamanu Oil™ is origin manufactured in the Pacific and comes from Tamanu trees that grow in warm coastal areas in their wild state close to the sea shore.
These trees generally found on sandy soils, is tolerant of wind, salt spray, brief periods of flooding and prefers full sun. These trees produce the best quality refined Tamanu Oil™.

Tamanu Oil™ has been used for ages as a natural acne treatment, psoriasis treatment, eczema treatment, but also to heal wounds rapidly.
This oil is a unique skin healing agent that stimulates the formation of brand new skin cells, and is the secret ingredient for many cosmetic products.
This oil is Fantastic for the growth of healthy, soft, glowing skin.
This magic oil is also effective for virtually any skin ailment, including stretch marks, age spots, as a natural dermatitis treatment, acne, acne scar removal and more!
Add to this the virgin Coconut Oil skin care secrets of the ancient Melanesian s for some of the most potent, chemical-free skin care for great skin.

III. Volcanic Earth pure Coconut Oil


Coconut oil is used in many natural beauty products, and for good reason: It's naturally antibacterial and antifungal, coconut oil for skin is an excellent moisturizer, it can penetrate hair better than other oils, and, well, it smells delicious before you put it into your hair and on your skin. After seconds the smell disappears.
Skin care:
Coconut oil is excellent massage oil that acts as an effective moisturizer on all types of skin, including dry skin. Unlike mineral oil, there is no chance of having any adverse side effects on the skin from the application of coconut oil. Therefore, it is a safe solution for preventing dryness and flaking of skin. It also delays the appearance of wrinkles.
Just like coconut oil can nourish hair, it also nourishes the skin.
Most of us do not realise that skin, hair, body and bath products with pure coconut oil are mostly made from copra oil and not Virgin Coconut Oil. Copra oil has little if any real skin care benefits and the same goes for mass-production.
Copra is busted up coconut shells with the flesh still inside. Sadly, these are usually thrown into old sugar bags and the like and left to accumulate mildew and mold until such time as the they are put threw a press or otherwise treated. This is usually weeks later and by then the copra oil that is produced has no aroma and has lost virtually all of the goodness that true Virgin Coconut Oil is known for.
Not so with Volcanic Earth.
Our handmade products are made from high grade Virgin Coconut Oil cold pressed within 1 - 3 hours of cracking open the coconut (referrred to as the DME or Direct Micro Expelling method). As a result, each batch of oil is virgin, rich in antioxidants and chemical-free. Our VolcanicEarth premium Virgin Coconut Oil comes only from fresh, mature coconuts and these factors contribute to the reason why our Virgin Coconut Oil is some of the best coconut oil on the planet.
Massage oils and massage creams can greatly benefit your skin provided these massage products are all natural and preferably made from only the best quality, Virgin Coconut Oil. Why? - Because of the very high levels of antioxidants found in premium grade Virgin Coconut Oil.
Authenticity and purity is maintained during the entire process.
All ingredients are subjected to a strict quality control and assayed by GCMS and includes a COA.
Based on these ingredients Volcanic Earth offers a unique range of natural skin care products for the skin.
All the basic ingredients are also offered separately:
√ 100% pure Tamanu Oil™
√ 100% pure Coconut Oil
√ 100% Volcanic Ash

Your own concept with Volcanic Earth authentic Ingredients, ask for the possibilities.

100% pure Volcanic Ash [ email us ]
100% pure Coconut Oil [ email us ]
100% pure Tamanu Oil [ email us]
In our research laboratory every ingredient is analysed with a Gas Chromatography mass spectrometry for purity and provided with a certificate of analysis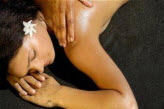 Make a difference !